One famous cast bronze statue during Renaissance of David, his whole body is nude, now Smile with confidence, also standing on the Goliath's severed head after he win the giant.. beside he with a laurel-topped hat and boots, also hold the sword of Goliath. Absolutely he is a hero..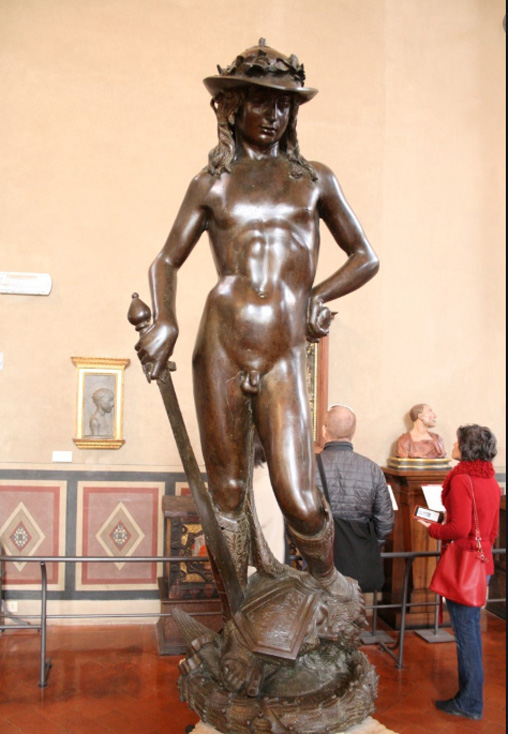 The iconography of the bronze David is a famous hero standing on enemy head and with large sword, this large sword is very different style compare with his delicate and effeminate body, it is mean his victory not depends on his violence and the power of fist, as for the god, one more time prove the god existed. Italian Renaissance art David bronze nude male is a famous convention.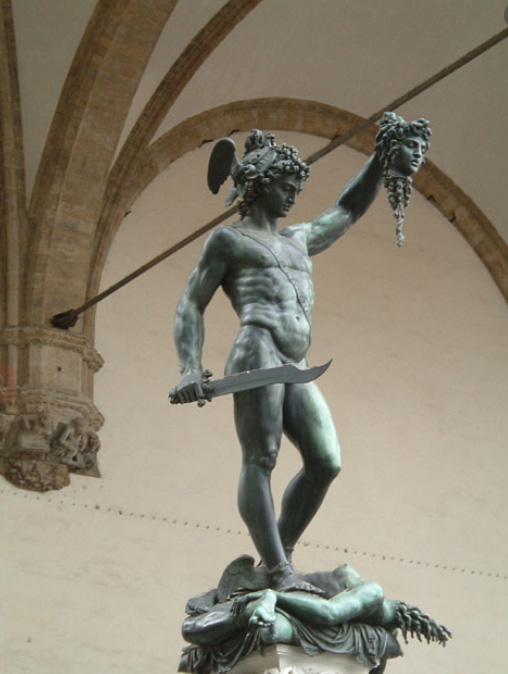 Lot of similar bronze nude sculptures in Italian renaissance art designs show and created one by one.. Feeling this art design character of renaissance art. so many people interesting it.